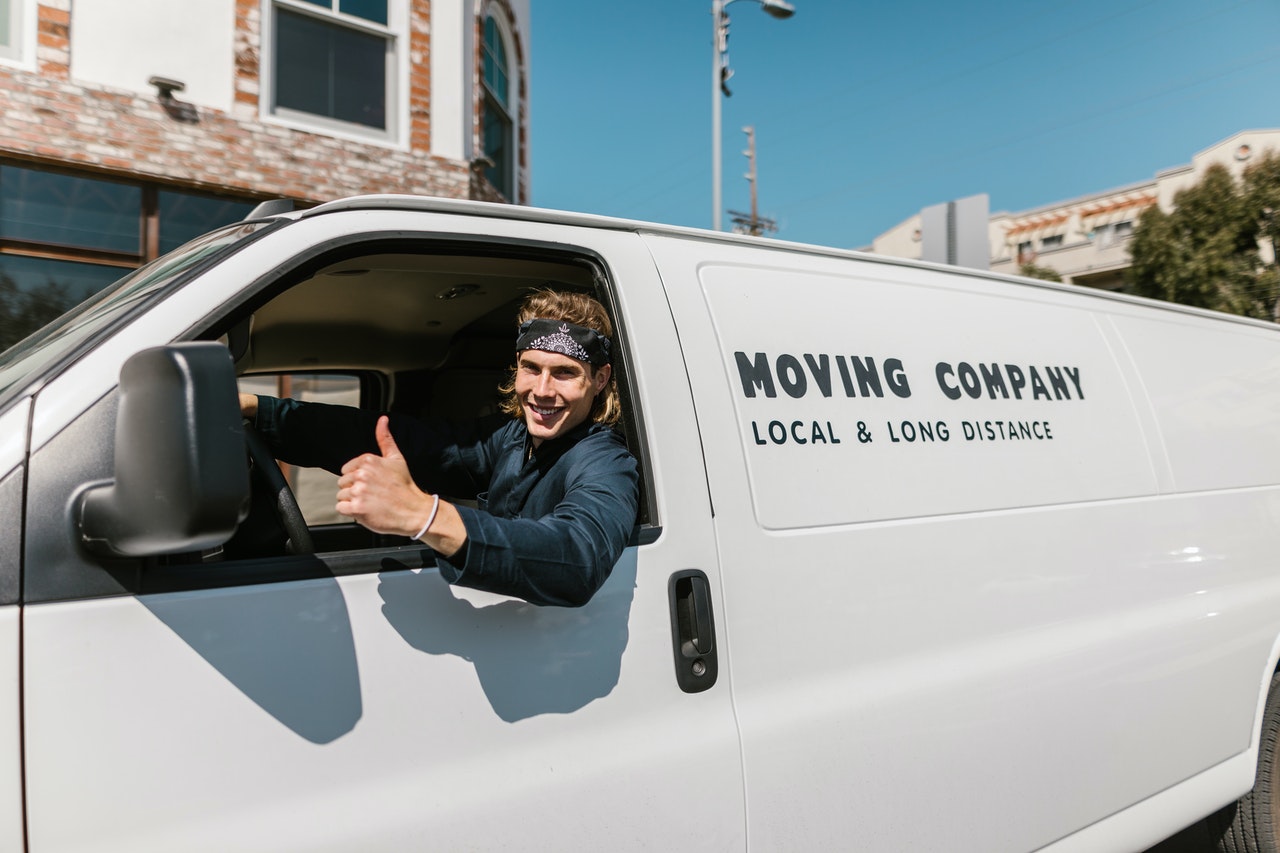 Most people who own a car need to have it hauled at least once in their lives. If you are also present among in this endless list of people, then you probably have an idea of how tricky hiring a company for car transport can be. People often get confused in these types of situations […]
Most people who own a car need to have it hauled at least once in their lives. If you are also present among in this endless list of people, then you probably have an idea of how tricky hiring a company for car transport can be. People often get confused in these types of situations and acquire the services of any company they know about. Recently, there have been a large number of transport frauds, which can make choosing a company a stressful task.
This is something that you should refrain from at all costs. The reason behind this is simply that there is a myriad of companies out there, but the truth is not all of them are good enough at performing their duties. So the question is, how do you find out which company is good enough? There are several factors that you should consider before making the final decision of hiring a company for car transport. Let's look at some important ones:
1. Pickup and Drop-off Time
An important thing to ask the transport companies is their arrangements for pickup and drop-off times. The ideal company will always allow the customer to make this decision. The owner of the car should always be in the position to specify the time for pick up and drop off as he or she has a better idea of when they need to reach their respective destinations.
A professional and reliable car company will always be punctual and perform their duties without extra hassle.
2. CCSC (Company Carrier Shipping Cost)
No matter what model of car you own one thing is almost certain, car transport never comes cheap. People often are caught off guard after looking at the prices that car transport companies have to offer. Therefore, it is important that you take a deeper look at the actual cost. There are mainly two influential things that you should be taking a look at to find out the cost of transport.
The first thing is the weight. Most auto shipping companies set the transport price according to the weight of the car. Trucks and SUVs are much more expensive than small cars and sedan models. Responsible companies always inform you to clear any belongings that are present inside your car as it can affect the final weight of your car.
The second thing is distance. Distance is an important determinant for the final cost of transport. The location where the car will be dropped off, and the location of delivery, directly affects the cost of transportation.
3. Why Should I Choose You for Car Transport
There are some occasions when you simply have to be upfront with the company you are dealing with. This is one of those occasions. Transporting a car is no small matter as there is a lot of money at stake. This is why you should never hesitate to ask companies why they are worth their salt?
A good telltale sign of finding out which company isn't all it is showing off to be is to look for vague answers. You have to be extremely attentive as there are some salespersons who give vague answers with complete conviction.
4. Vehicle Protection
One of the best ways to find out if a car transport company is worth their talk is to find out if your car is covered under their transport insurance. There have been numerous incidents where people have received damaged cars or even worse, their cars were stolen.
You have to be extra careful about asking these companies about insurance as some companies have a sly way of dodging these questions. They might say that your car is covered. What they will actually mean by that is your personal car insurance and not their company's insurance. Being specific will make things more apparent.
There are some transport companies that do offer extra protection under their company's liability policy. It is important to get it written to make sure that the company does not turn on its word.
5. No Obligation Quot
One of the biggest red flags to find out if a company is good or not is to see whether it is charging upfront or not. Customers should always be able to pay the money after their car reaches the destination.
6. Find out the Quote
Several car companies give vague quotes to their customers. Once they transport the car, they start piling up additional costs. You have to be extremely vigilant in these situations and it would be advisable to ask them to give you an exact quote. The companies should be able to make the drop-off, pick up, and coverage fees abundantly clear.
7. Compare
It should be abundantly clear by now that car transport costs a lot of money. However, there are many services that charge more money than they should be in the guise of better service. This is often not the case and you end up paying even more money for no added value.
It would be wise to compare the prices of the top car transport companies to get a better idea of the ongoing market price.
8. Carrier Options
One of the key things you should consider before transporting your car is to consider the carrier options that the company has to offer. You can choose from enclosed carriers, multi-carriers, and open carriers. Choose wisely.
9. Trustworthiness and Reliability
Even though all companies will claim to be reliable and trustworthy, it is obvious that not all of them are. Therefore, you should conduct a comprehensive search to find out which company is truly worth its salt. You can do internet research, look for customer reviews, or ask the customers personally to share their experience with the company.
10. Vehicle Inspection
A good car transport company always inspects your vehicle to look for problems. You should always remind the company of this to make sure that your vehicle arrives in its original condition. Consider all these factors before you hire a company for car transport, and you will be able to make the right choice.
Even though the above factors will help you choose the perfect carrier shipping company, you must enquire further to know about how they work. You may not find all the details online; therefore, nothing is better than asking them upfront. Here are the top 10 questions you must not forget to ask before you hire a shipping company.
1. Is your company registered?
Registration with the Department of Transport (DoT) is a mandate for trucking companies for hire. Apart from having a DoT number, an interstate car transport company should also have a Motor Carrier Number. Ask for that number and cross verify it on the Federal Motor Carrier Safety Administration website.
2. What services do you offer?
It's important to find out whether the company will suit your needs. So before you hire transportation from them, be sure to ask about the coverage their company provides as it can help you breakdown your options further. In case a transport company does interstate shipping, ensure that they provide enclosed carriers as otherwise your vehicle will be exposed to debris.
3. What happens if my car gets damaged in transit?
As important as it is to inspect your car before it is delivered, you must also enquire whether they will be willing to take responsibility. Apart from insurance, a good carrier shipping company will also provide compensation in case of any damage.
4. To what extent do you ensure nothing happens to my car?
Find out the measures they take to provide a safe journey to your vehicle. However, everything should be taken into account by carrying out a general assessment of the condition of your car before hiring your transportation company.
5. What is your cancellation policy?
Be sure to ask the cancellation policy along with transportation companies hiring policy. It is natural to cancel relocation, and you must find out the charges involved just in case.
6. What documents do I need?
With respect to the type of transportation, you must find out the documentation that is required for it. Be it within the country or overseas, enquire about it for your car's smooth shipment.
7. How long will it take to ship my car?
It is important to find out the time trucking companies to hire take to transport your car. This will help you determine the time of your move to fit as per your existing plan. Also, if not, you can plan your trip accordingly. Typically, interstate transportation should not take more than 2 weeks; regional will be far lesser and overseas will take far longer.
8. Do you provide door-to-door delivery?
This facility is a lot more hassle-free than terminal-to-terminal shipping. An ideal carrier shipping company should have both the options to choose from. Door-to-door delivery will help you take your time and inspect your vehicle before you pay.
9. Is there a way to track my car?
Most good companies provide the option to track your vehicle's process. It may be limited to tracking its stages—dispatch, in transit, out for delivery, etc. In much better cases, you will be given the facility to track the movement of your vehicle real time.
10. How do I get my car ready for shipping?
Most trucking companies customers hire to ensure that there are no personal belongings in the car. Car shipping carriers will also not agree to ship your vehicle if the gas tank is more than a quarter full. Be sure to find out everything to avoid any last minute difficulty.